Benefits of Outsourcing your Accounting and Bookkeeping Tasks
In the current scenario, organizations are forever on the lookout for cost-effective solutions for running their non-core activities (ex. accounting and bookkeeping) more systematically.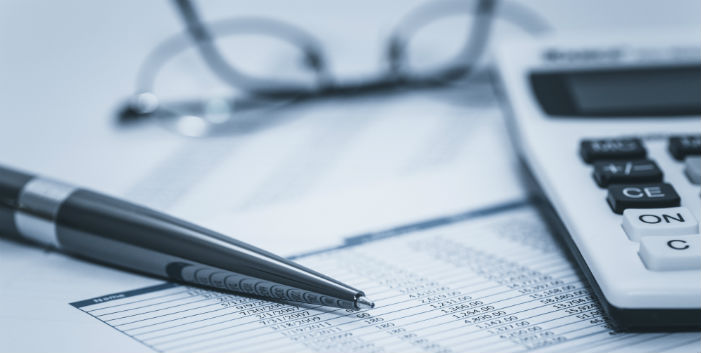 Organizations expect to gain correct financial information for the sake of decision making and regular operations.

Additionally, they desire to add value by attaining firm control on all monetary outflows and inflows via accurate and seamless accounting procedures. With operation costs soaring skywards, it is becoming tough for most companies to match up with the ensuring charges of in-house accounting and bookkeeping. This is where the many benefits of outsourced accounting are coming to the fore to help organizations streamline their operations in the best manner possible.

Here's a quick look at why more and more businesses like yours are opting for bookkeeping and accounting outsourcing in 2019.

What do Figures State?

Out of the total number of small businesses surveyed for a Doing business report, 40 percent believed that accounting and bookkeeping was the most cumbersome part of doing business.

The paperwork cost hassled approximately 50 percent while slightly more than 22 percent were looking for better options to deal with the complexities of compliance and changing regulations. For most businesses, the ensuing administrative issues are a waste of time and other useful resources that are best outsourced to proficient third-party professionals. In all probability, this is true for your organization as well.

Why are Companies Outsourcing Accounting and Bookkeeping Processes?

Be it for taxation personnel, regulators, investors, management, accountants or other organizational stakeholders, appropriate accounting and bookkeeping is a must to ensure that all tax filings and payments are in place to avoid any legal repercussions, penalties and fees. If you are in the same boat, then outsourced accounting will make the entire process easier for your company.

Benefits of Outsourcing Accounting Procedures

According to the Client Accounting Services (CAS) Survey 2018, wherein 1700 plus companies were surveyed to assess how outsourced accounting services impacted their businesses:

80 percent business owners said that they got more time to take care of core business operations after opting for third-party solution providers.
68 percent believed that their accounting processes had become easier, more efficient and better streamlined after being outsourced.
50 percent of the companies worried less about accounting errors.
And over 30 percent posted higher bottom line figures after following the advice given by their accounting firms.
Overall, accounting outsourcing companies provide their clients with the financial advice, insight and tools needed to be successful. With more time on hand, they can lay focus on the core areas of their business operation rather than worry about the computation and filing of taxes and returns every financial year. If you have been concerned about the recurrent changes in accounting policies and procedures, then an outsourcing company would certainly be of use for computing your tax returns and filing them in good time.

What to Expect When You Hire Outsourced Accounting Services?

Accounting and bookkeeping service providing companies boast of skilled professionals who can handle the computation of taxes, return filing, taxation policies and rules, etc. effectively. Once you hire your preferred company, you do not have to keep yourself updated with new taxation laws and policies, changes in economic procedures, etc.

More so,

Rather than look up and acquire the latest financial information you can concentrate on your core areas of expertise to generate higher business volumes and returns.
There will be no further need for hiring or being dependent on in-house professionals who are skilled in accounting, bookkeeping, taxation and finance. Therefore, you can reduce the costs of monthly salaries, health insurance, payroll taxes, leaves, retirement benefits, etc. Your savings can account for up to 40 percent by outsourcing your accounting tasks!
By outsourcing accounts, you can ensure an accuracy rate of 99.95 or higher as experts will be handling your accounting data through and through, thus leading to fewer errors and penalties.
You can get access to benchmarked online security tools that ensure complete privacy and protection of your accounts and data from any unauthorized access.
Way Forward

Get on top of your finances and taxation woes by opting for the best solution for your accounting and bookkeeping needs. Outsource your business accounting tasks to the company that guarantees the latest accounting software tools and solutions, right away!